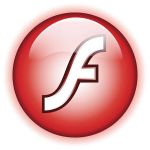 The long anticipated Flash plug-in for Android browsers is rumored to be available on the second half of 2010, but Adobe has begun accepting participants to beta test the player before it goes live.  Despite the negative side effect of having to deal with Flash advertisements that mobile browsers have previously been immune to, having the Flash plug-in means being able to play Flash games, animations, movie players, and more without needing a separate application.
You can sign up with Adobe here if you're interested in participating.
No related posts.
Related posts brought to you by Yet Another Related Posts Plugin.