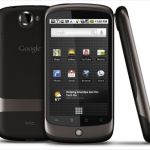 My Nexus One was purchased the minute after Google officially announced it on sale.  So it's been in use since January 6th, 2010 and has been an amazing Android experience ever since.  Its sleek screen along with speedy processor basically gives you the best impression that an Android device can ever give.
The most common issue that a considerable number have complained about is the 3G signal going out.  From my personal experiences, the only places this happens in are the ones where I expected to get a very weak signal from T-Mobile.  A machine tested its touchscreen to be less than perfect.  Realistically, the average person is not going to complain about the severely extreme inaccuracy that was reported because it is not noticeable. At all.
There is one problem that an early user like myself has experienced.  The power button that is also used to wake the screen started to work intermittently for me about two months in.  At first, it took two presses to turn the screen off.  Later, it took three presses to wake the screen:  first press does nothing.  Second press flashes the screen on.  Third press finally keeps the screen on.  From the sound of things thus far, I concluded it to be a software issue.  That was until recently, where the button took a lot more than three attempts to wake the screen or put in standby.  The menu that lets you shut the phone off was basically impossible to bring up (holding the power button down).  Ultimately, the button would only work when pressed on the far left edge.  The cherry on top: it showed the same behavior when powering on the phone.
I concluded it to be a mechanical failure.  HTC was nice enough to swap it out for a new one, despite me losing my engraving.  The Nexus One has been everything I wanted it to be, with this issue being but a small road bump even though it can completely affect the usability of the phone.  The reason why I bring it up is because it seems like some people experience it but I can only find two threads about it, which means that it cannot be a widespread, well-known issue, yet it can happen to someone who takes extra care of a 529 dollar investment.
Lastly, I'll mention one other thing that might have caused it:  silicon cases that cover the power button.  Please exercise caution, because I too, thought that this kind of thing wouldn't happen to me.
No related posts.
Related posts brought to you by Yet Another Related Posts Plugin.